"The fire's very cozy here, and the food's very good, and there are Elves when you want them. What more could one want?" - Bilbo at Rivendell, "Return of the King" by JRR Tolkien. Chapter: Many Partings, p. 329. Sixty-fifth printing, April 1981.
Humorous things to read:
Humorous pictures to view:
"In a Tree"
By Selphius
(Click the thumbnail to see the full-sized image)
Legolas is Rockstar!
By Jamberry
(Click on thumbnail to view entire picture)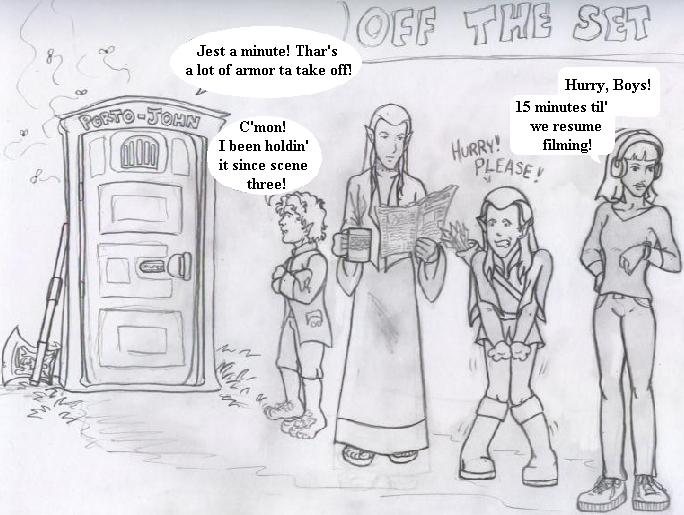 "Off the Set"
By Jamberry
(Click mini thumbnail to view readable comic)
Leggy Humor
By Glorfy
(Click mini thumbnail to view full-sized version)