Welcome to White Chocolate...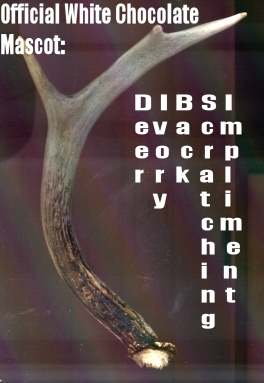 A place for random people and LOTR-fans
This is DIBSI, our official syte mascot for the time being. DIBSI was 100% found naturally, and no deers were hurt or killed to get DIBSI. If you'd please, DIBSI can scratch your back for you while you're here looking around, and with this in mind: "Well, how do you think the Elves did it?!" So sit back, relax, and enjoy the random sillyness! *grin*
DIBSI says:
How's that for random for you?
This site is against cruelty to animals, and war in general.
If you're here, that's YOUR fault! O,O
And...
We never claimed to be sane. u_u
Have a great time here! ^_^