Ok... This started as a humorous parody idea and has quickly evolved into a full-fledged obsession. O,O What it is, is a satire of Men in Black, The Matrix, and Lord of the Rings.
Summary: The Elves are secret agents in an industrial 21st Century world. It is up to them to stop the evil Sauron Industries from taking over the Baggins-owned ShirePark Laboratories, which may have unconvered the secret to solving world hunger.
Here, you can find the story, promo pictures, and just general silliness based all on this parody. O,O Enjoy!
"Elves in Black" Art:
(Click on a thumbnail to view)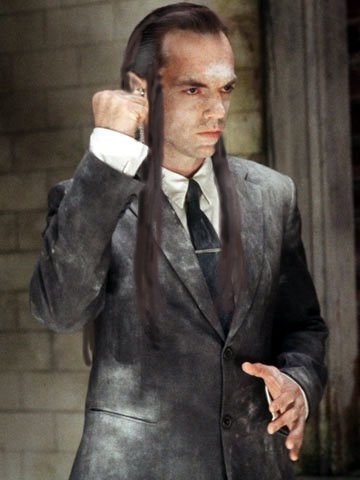 - Elves in Black, Elrond in Black
(Hugo Weaving: Matrix + Lord of the Rings)
Photo Manipulation by Jamberry
Click to view in larger size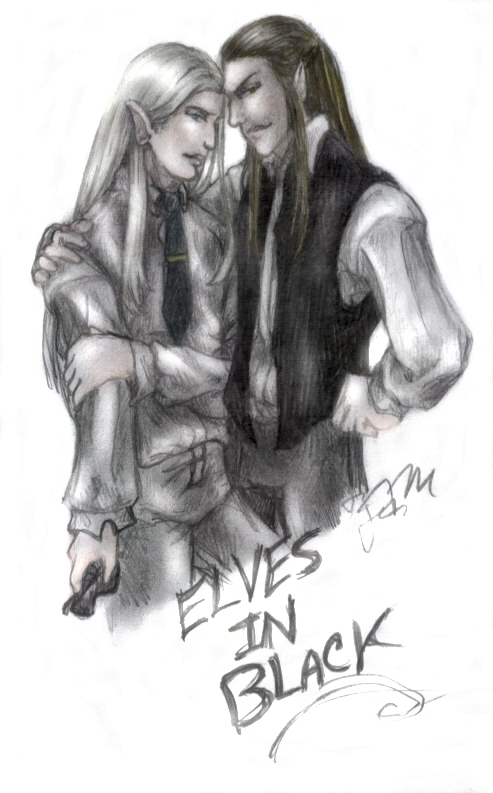 - Elves in Black, Promo Pic # 1 (colored) Agents
Elrond and Haldir.
By Jamberry
(Click on the thumbnail to see full size)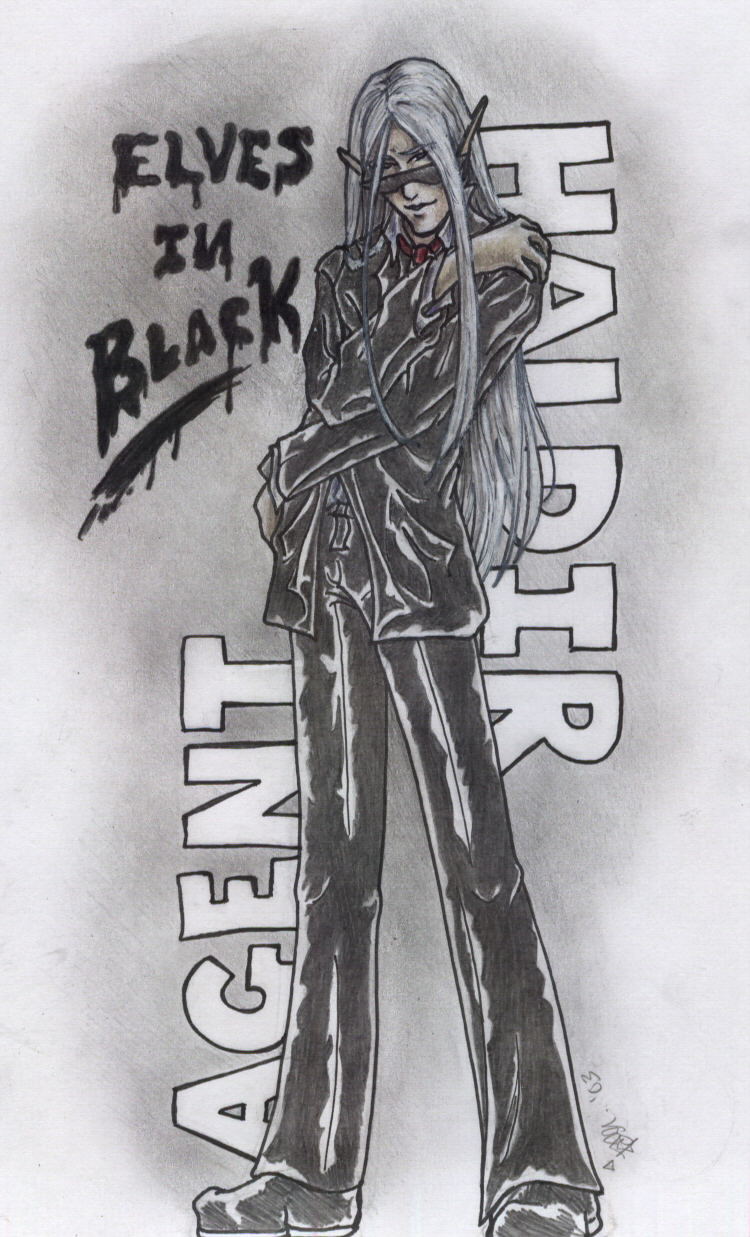 - Elves in Black, Promo Pic: Agent H (colored).
By Jamberry
(Click on the thumbnail to see full size)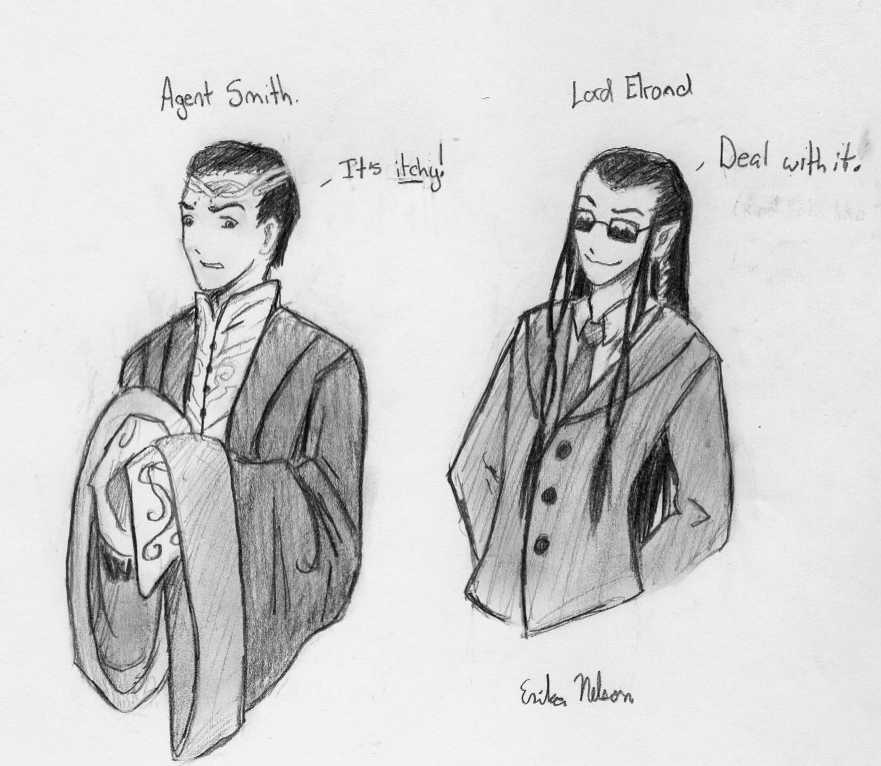 - Elrond vs. Agent Smith
(Click on picture to view full size)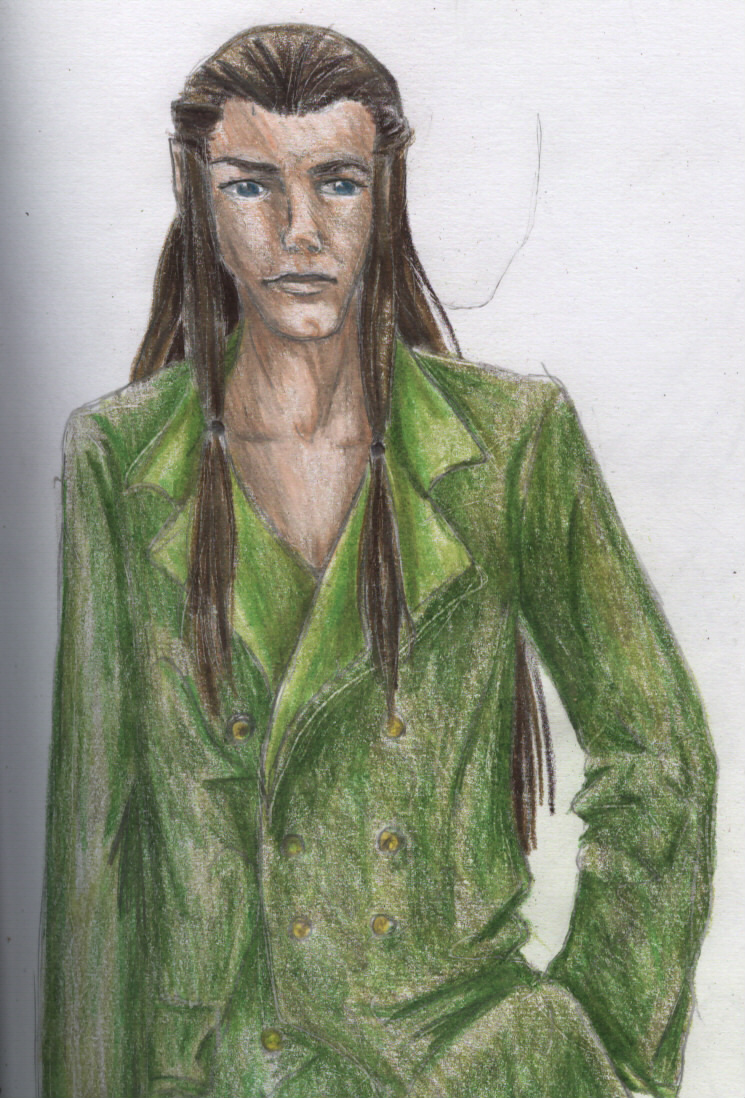 A Modern Elrond
By Glorfy
(Click on thumbnail to view in full size)